1790 Gt North Rd, Avondale
Colony Avondale
Colony is ideally located on the city fringe in the suburb of Avondale and services the central west and West Auckland geographies such as Titirangi, Te Atatu, Waterview, Pt Chev and Mt Albert.
The shared space has excellent access to the Auckland motorway network and lots of FREE parking directly outside the space and surrounding side streets. Getting to and from Colony as well as finding a park is very easy.
The space itself is split across 2 levels and has over 60 dedicated desks, hotdesks and workstations that are able to service a wide range of businesses needs. The equipment is professional and the Wi-Fi setup is commercial grade ensuring that customers are comfortable and very productive.
Like our other space, The Workshop, Colony has a dedicated community management team to ensure that new customers become familiar with the space quickly and easily and your business needs are catered for.
What Others Say About Colony Coworking & Shared Space
Colony - Space To Work gets 5 out of 5 on google reviews with over 34 reviews from businesses and professionals.

The physical environment is so well set up, with comfy, ergonomic chairs, spacious desks and lots of other really modern facilities and technologies.

Colony is a fantastic shared workspace. Clean, tidy, good parking, reasonable rates, esp for startups. The guys who run it are great, with the added benefit of home made cookies on a Wednesday!

Glad to finally have a shared space located outside the city! With worsening Auckland traffic, this is a huge benefit living out west. The Colony team are absolutely amazing!
Office & Shared Space Layout
60 dedicated desks, hotdesks and workstations across 2 levels.
Private office for teams of up to 3 people.
Hybrid work and meeting rooms.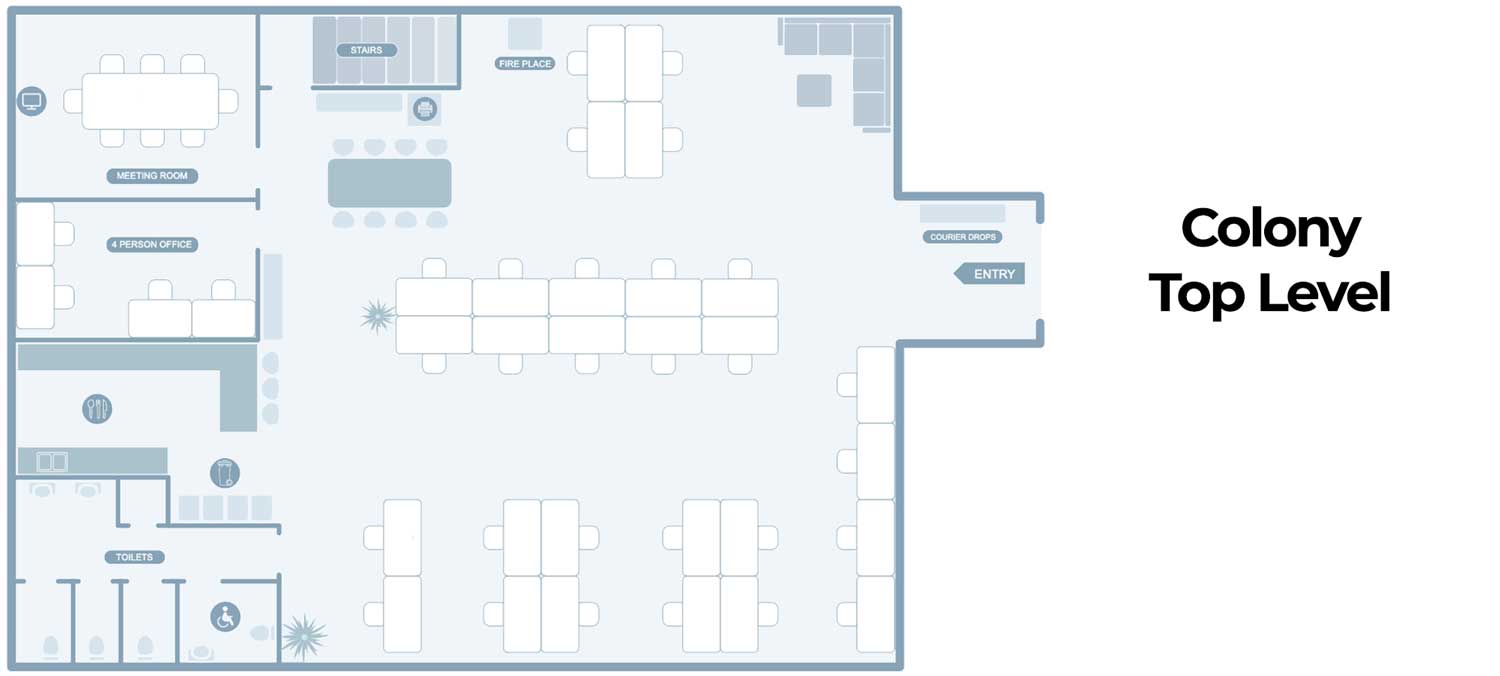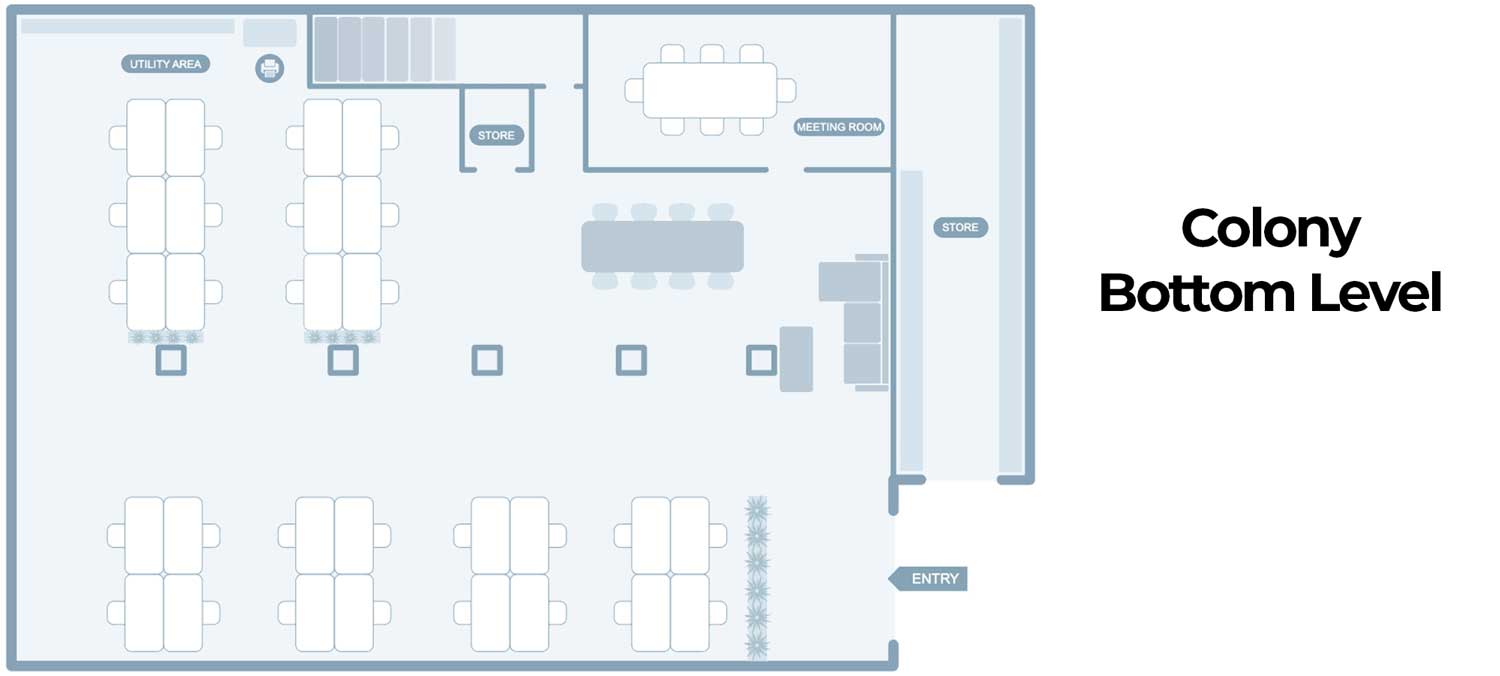 Location & Carparking
Colony is located at 1790 Great North Road, Avondale, just before the turn off to Avondale town centre as you head west. To see the location on Google Maps, click here. With a restaurant in front, nearby shops including sushi, bakery, chemist, subway and a locksmith, there are lots of options for food and shopping. We're also spoilt to have the brilliant Brown St Cafe nearby where you'll find us having a drink a few times a month.
For parking, Colony is in the enviable position of having free parking all around. Directly outside the space we have 10 customer carparks for use and just around the corner  (within 100 metres of the space!), there is free parking all day on Henry St. You will not have to pay for parking when working out of Colony!
Facilities at Colony Coworking & Shared Space
Setup For You
Fully air-conditioned coworking workspace. Stay warm in winter and cool in summer.
Secure Office
Awesome fully furnished, light and lockable office for small teams with up to 3 people.
Food & Shops
Excellent options for food and shops (and a great bar!) in Avondale town centre.
Online Booking
Super easy online booking system for hotdesks and meeting rooms.
Great Location
Out of the city but close to the motorways with lots of free parking!
24×7 Access
Available for all members with dedicated desks or offices plan. Come and go as and when you need. No restrictions.
Zoom Rooms
Meeting rooms with online booking ability. Hold zoom meetings, client meetings and conference calls in private.
Superfast Fibre
Our Hyper Fibre internet gives us over 2 Gb/s down and upload speed! Yes, you read that right.
Full Kitchen
Full kitchen including oven, fridge, microwave, toaster and importantly a great coffee machine.
Great Coffee
Wake up your own way with the in-house coffee machine or grab a coffee from our near by cafe.
Bike Storage
Forget the traffic, ride to work and park up. Easy as.
Modern Desks
Modern desks with a range of sizes available including motorised standup desks.
Photos of Colony Coworking and Shared Space
Book A Tour of Colony
Chose a time that suits you to take a 15-30minute tour of Colony.
Or Get Started With A Free Trial Now!