37D Crummer Rd, Ponsonby
COWORKING AT THE WORKSHOP PONSONBY
The Workshop is a superb coworking space situated close to the hustle and bustle of Ponsonby Road and K' Road.
A large coworking and shared space area dominates the central area with 3 dedicated offices available on each corner, a large boardroom and 2 smaller bookable meeting rooms. Overall the space has the capacity to accomodate over 60 people working, daily. The Workshop also has 4 dedicated offices holding up to 6 people each that are used - depending on demand - as permanent office space for businesses or meeting rooms and hybrid workspaces for teams to connect and build company culture.
A dedicated community management team will tend to your needs and ensure that you and your business get the most out of the space and your time with us. At The Workshop, you'll find the central location excellent, the community great and the working environment professional, easy going and productive.
What Others Say About The Workshop
The Workshop Auckland has over 80, five star Google reviews with no negative reviews left by businesses and professionals.

We've loved joining The Workshop! Not only is the space really light, bright and comfortable, but the team is welcoming and friendly: there's always someone to chat to and Donna's baking is amazing! Definitely the best co-working place we've used!

The Workshop Coworking Space is an ideal shared office, allowing budding businesses and those seeking fortune to integrate, collaborate, and focus on their business dreams.

Had a really great time at The Workshop over the past couple of months. Well run & organised, and the company is very pleasant in the workspace. I'll be coming here for months to come!

Office & Shared Space Layout
Over 60 dedicated desks, hotdesks and workstations.
Private offices for teams of up to 6 people, each.
Hybrid work and meeting rooms.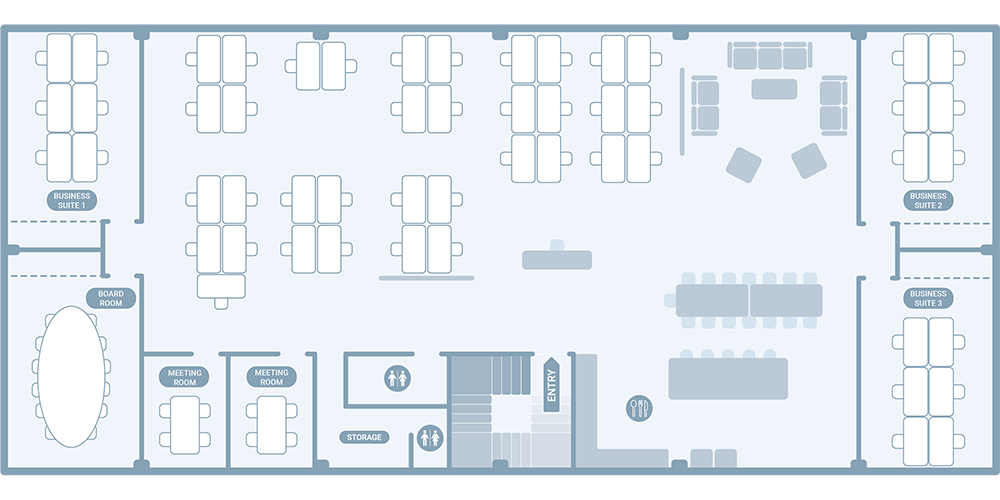 Location & Carparking
The Workshop is located at 37D Crummer Rd, Ponsonby at the K-Rd end of Ponsonby. To see the location on Google Maps, click here. Surrounded by restaurants, supermarkets and shops, there are lots of options for food and shopping.
Parking around The Workshop is traditional city parking. The Workshop has bookable carparks available onsite and is also serviced by a number of companies providing car-parking services. Click here to see a map of carparks near The Workshop. In the streets directly around The Workshop are 2 hour parking zones…BUT! Read on for how you can park all day…for free!
BOOK A CARPARK OUTSIDE THE WORKSHOP
Pro Tips for FREE Parking
We have great ALL DAY FREE PARKING a short 10 minute walk from The Workshop. Park for free, get 10 minutes of fresh air, some body movement and come in to The Workshop rearing to go!
Click To See All Day Free Parking
The Workshop - We're Pet Friendly!
Have a pet sitting at the door waiting for you to get home? The Workshop is pet friendly. Pets are much better around people and other animals than left at home. Bring yours with you.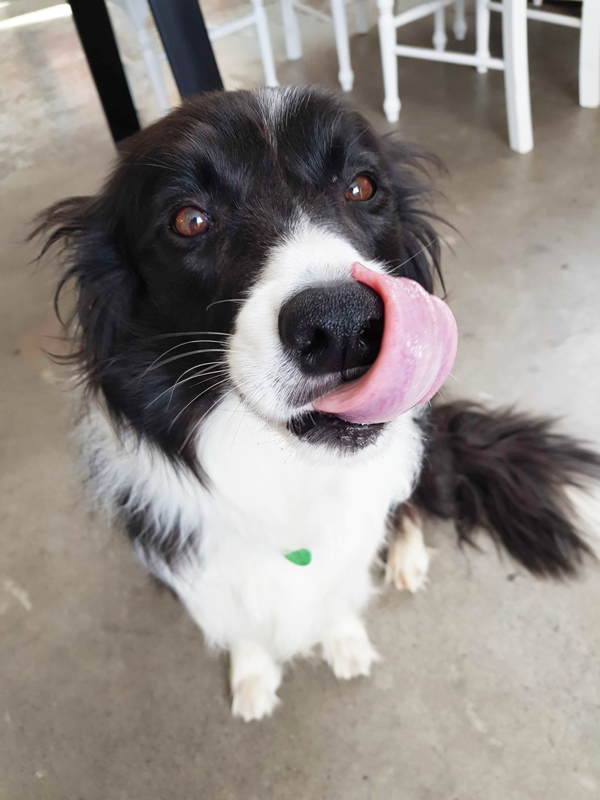 Facilities at The Workshop Coworking & Shared Space
Great Location
Situated just off Ponsonby Rd, The Workshop is centrally located in one of the best suburbs in Auckland. Great food and great vibe!
24×7 Access
Available for all members with dedicated desks or offices plan. Come and go as and when you need. No restrictions.
Secure Office
Awesome fully furnished, light and lockable office for small teams with up to 3 people.
Setup For You
Fully air-conditioned coworking workspace. Stay warm in winter and cool in summer.
Zoom Rooms
Meeting rooms with online booking ability. Hold zoom meetings, client meetings and conference calls in private.
Superfast Fibre
Our Hyper Fibre internet gives us over 2 Gb/s down and upload speed! Yes, you read that right.
Full Kitchen
Full kitchen including oven, fridge, microwave, toaster and importantly a great coffee machine.
Great Coffee
Wake up your own way with the in-house coffee machine or grab a coffee from our near by cafe.
Bike Storage
Forget the traffic, ride to work and park up. Easy as.
Printing
Modern A4/A3 colour laser Printer printing at 40 pages per minute. Great rates. Unlike other spaces, we don't put a margin on printing…
Food & Shops
Great options for food and shopping 200m away on Ponsonby Rd.
Online Booking
Super easy online booking system for hotdesks and meeting rooms.

Photos of The Workshop Coworking and Shared Space
Book A Tour of The Workshop
Chose a time that suits you to take a 15-30minute tour of The Workshop.